Unlock valuable insights and take action.
Analytics & AI
Analytics is the key to unlocking insights that leaders need to quickly and confidently make well-informed decisions. Businesses are collecting terabytes of data every day, but siloed operations, disparate systems and business latency prevent them from fully monetizing its value. Information-rich and insights-poor is a common state of being for organizations as many try to bring in competitive differentiation by delivering a strong data strategy and a portfolio of new age AI/ML technology solutions.
Key Challenges Driving Analytics and AI Trends
Put your data to work and unlock the value to enhance visibility and enable data-driven decision-making by tapping into our portfolio of AI-powered capabilities and solutions.
Build a winning data and analytics strategy for your organization through our consulting capabilities, spanning data and analytics platform assessment, technology evaluation and recommendation, and analytics and innovation roadmap development.
Deep data expertise that supports bringing data from diverse sources and triangulating it to generate insights.
Private data that resides within systems of record, such as ERP data

Partner data from suppliers, carriers, distributors, etc. that can be onboarded for end-to-end visibility

Contextual data on risks, sustainability, etc. from public sources
AI-Powered Intelligent Applications
Capabilities in developing data-intensive, end user applications that ingest and transform large volumes of data (IoT, Real-Time, Big Data), layer in AI/ML-powered predictive and prescriptive analytics, and deliver a seamless user experience through a rich, interactive UI.
Capabilities that support organizations' modern visualization needs, enabled by a rich ecosystem of modern BI tools and technologies, BI partners, and highly skilled talent.
Building highly intelligent solutions for mature processes that work on a human-machine continuum and drive efficiency gains using new-age technologies, such as automation, RPA, embedded AI/ML, etc.
Our Analytics and AI Services Drive Measurable Business Value
Real-Time Asset Health Visibility
Improvement in Forecasting Accuracy
Decrease in Excess Inventory
"As technology continues to outperform, the problem has now pivoted from being data-forward to being insights-forward. Meaningful application of AI/ML technologies and the ability to triangulate data from diverse sources will be critical to achieving high levels of visibility, automation and cognitive intelligence in the value chain."
– Shipra Sharma, Head of Analytics & AI
Stay ahead of the curve and gain added value by tapping into our strong partner ecosystem and data science expertise. Through our proprietary, customized accelerators, we empower enterprises to leverage cutting-edge technologies to accelerate solution deployment, increase user adoption and maximize business value.
SENSE.AI
Early warning system assesses potential opportunities and risks, evaluates impacts, and enables a timely response.
Warnings for weather, regulatory changes, sanctions, tariffs, etc.

Delay predictions and value-at-risk estimations for shipments.

Benchmarking and scenario analysis from 100,000+ events.
A360
Predict machine breakdowns by continuously monitoring the health, utilization and efficiency of high-value assets.
Adherence to asset preventive maintenance schedules.

Health and utilization input for capacity and budget planning.

Timely alerts for failure rates, process breakdowns, etc.
TRACE.AI
Real-time customer order tracking and condition monitoring using an IoT-enabled tracking solution.
Leading indicators for ETA/EQA for multi-carrier tracking.

Automation with ERP and TMS.

Timely alerts on delays, missing assets, counts and performance.

Location/movement visibility.
DOC.AI
Extract information from unstructured transactional documents using OCR and reduce manual work ten-fold.
Automatically extract key data fields with OCR/AI algorithms.

Quick document handling with higher degree of data accuracy.

Transfer extracted data into digital systems and workflows.
DEMAND.AI
Responsive demand forecasting solution that takes into account external and internal demand signals.
Real-time demand sensing.

Dynamic capacity planning.

AI-powered guided buying.

Advanced scenario planning.

Visibility into supplier risk.
NEO DATA LAKE®
Modern data lake accelerates the building of an intelligent unified data layer that enables cross-system integrations.
Common data model and rich set of prebuilt integrations.

Interactive and embedded data science tools and analytics.

Enterprise-ready SSO, role-based access, admin and reporting.

Cloud-native, SaaS, serverless computing, pay-as you-go.
Explore these resources to learn more about our Analytics & AI services.
Blog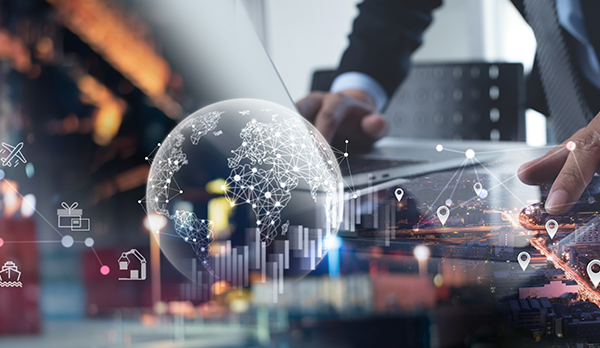 Accelerate Your Supply Chain Management Processes
Enhance your supply chain management practices with a comprehensive and proven framework that accelerates everything from planning to logistics.