Advance your business transformation.
SAP Solutions
Bristlecone is an SAP Gold Partner and a RISE with SAP partner. Our enduring affiliation with SAP extends for more than 20 years. As a leading business partner, we work with SAP end-to-end, from product innovation to development and delivery. Together, we are digitizing and transforming the supply chain business, with a strong commitment to amplifying SAP's significant technologies and the value they bring to our customers.
Key Challenges Driving SAP Modernization Trends
Achieve your transformation goals by tapping into our winning combination of end-to-end services, proprietary accelerators, industry expertise and preferred partnership status. Our services span advisory, assessment, business case development, transition and adoption roadmap, proof of concept, implementation and rollout, steady state support, process optimization, and change management.
Digital Execution (S/4HANA)
Embrace business transformation to achieve agility and responsiveness, which helps your top line, bottom line and green line – with a complete cloud ERP movement.
800+ SAP S/4HANA certified global consultants

Positioned to help you gain more value from the digital core of your supply chain and IT benefits

SAP-qualified solutions accelerate transformation to a smarter, more resilient, more responsible enterprise

Partnerships with hyperscalers, including Amazon Web Services and Google Cloud Strong
Solutions: RISE with SAP; SAP S/4HANA On-Premise; SAP S/4HANA On-Cloud Private Edition; SAP ECC; Profitability and Performance Management; SAP Analytics Cloud
Intelligent Spend Management
Rethink end-to-end procurement and spend management to streamline business processes and guide users toward the best choices in the shortest amount of time.
400+ certified global consultants in SAP Intelligent Spend Management across industries

Expertise in transforming processes and businesses for Indirect Procurement, Strategic Sourcing, etc.

SAP-qualified solutions improve your business and processes, while enhancing suppliers relationships and driving increased visibility into enterprise spend
Solutions: SAP Ariba; Fieldglass; Spend Management; Sourcing as a Service; Business Network Solutions
Achieve business resilience and accurate forecasting to drive greater responsiveness to continuous disruption, uncertainty, and fluctuations in supply and demand.
400+ certified global consultants in SAP Digital Supply Chain Planning across industries

Established expertise across industries in providing end-to-end supply chain management capabilities and helping clients to digitize and transform their supply chains to be more efficient and future-ready

SAP-qualified solutions accelerate transformation to a smarter, more resilient, more responsible enterprise
Solutions: SAP IBP; APO; EWM; IAM; Sustainability
Build a strong digital foundation, transform and optimize your SAP applications to drive improvements in efficiency, availability and predictability in your SAP landscape.
Large pool of certified global SAP Modernization consultants – AMS, EWM, Cloud Migration, etc.

Rapid-series solutions and accelerators help transform supply chains to build smarter, more resilient, more responsible enterprises
Solutions: SAP BASIS; Cloud Transformation; Cloud Application Services; Governance, Risk and Compliance; Solution Manager; HEC Managed Services; SAP Security​
Ignite innovation and bring business value to your data by leveraging our integration engineering, automation and IoT expertise to build a highly connected enterprise.
Large pool of certified global consultants across IoT, AI, ML and other intelligent technologies

360-series solutions and accelerators help transform supply chains to build smarter, more resilient, more responsible enterprises
Solutions: BPI; Conversational AI; IoT
Our SAP Services Drive Measurable Business Value
Faster Supplier Onboarding
Reduction in P2P Cycle Time
"Happy to have Bristlecone as a great partner on our side. Thanks for all of your support and keep up the great work."
– Christian Klein, CEO, SAP
Stay ahead of the curve and gain added value by tapping into our strong partner ecosystem and integration engineering expertise.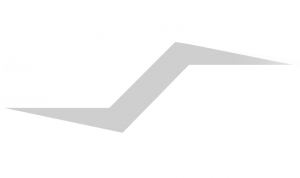 With a partnership that dates back over two decades and the strong commitment of 1,000+ certified consultants, we have built a proprietary portfolio, which includes dozens of assets spread across multiple industries. Each packaged and proven solution enables businesses to accelerate time to value with their SAP system, while driving predictable outcomes and reducing implementation risks.
DIGITIAL EXECUTION
Our S/4HANA accelerators enable a seamless transition to your cloud migration strategy by bringing project clarity, predictable outcomes, reduced risk and high user adoption.
Auto Kanban

Collab Lite

CXO Dashboard

DDMRP

ECM Impact

FAIR

IoT SnapLink

JIT Monitor

PLM Interface

RF-Enabled

Sales Dashboard

Track & Trace

VMI

Warranty Analytics

Labor Tracking
INTELLIGENT SPEND
Assets for SAP Ariba combine our procurement expertise with enablers and deployment accelerators to drive rapid time to value, predictable outcomes and high user adoption.
SCCNow

AribaNow

MigrateNow

AssessNow

Digital Supply Network

SCC Starter Pack

Supplier Enablement
DIGITAL SUPPLY CHAIN
Our DSC portfolio leverages prebuilt industry-specific assets, including procedures, instructional videos and training materials covering all supply chain planning modules.
IBPNOW

APONow

PPDSNow

ProcessNow

AATPNow

IBP80

IBP90
SAP MODERNIZATION
Cloud engineering capabilities and robust tools enable you to quickly and easily transform your current environment into a reliable state-of-the-art cloud infrastructure in a repeatable, scalable and secure manner.
RapidAssess

RapidExplore

RapidDeploy

Migration Captain​

RapidOps

RapidAdvise (B-Kone)​

DRone
INTELLIGENT TECHNOLOGY
By leveraging our suite of built-in analytics assets, we can help you identify, generate and tap into new business value opportunities that previously did not exist or could not be enabled without a digital core.
Inventory 360

S&OP 360

Plant Maintenance 360

Spend 360
Explore these resources to learn more about our SAP services.
Videos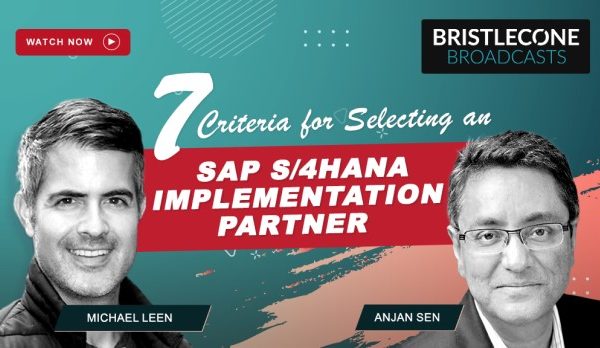 What to Consider When You're Choosing an S/4HANA Partner
Choosing an implementation partner is just as critical as choosing a platform to implement. In this broadcast, we share seven things to look for in a partner.