Managing the People Side of Change.
Enable effective change across the organization.
Change Management
Realize incredible business value through an asset-led approach that keeps people at the core of the transformational journey. We leverage our propriety ADAPT® framework, customized per industry, to provide outcomes and sustain a competitive edge.
Key Challenges Reported by Business Leaders
Lack of Executive Sponsorship Support
User Role and Responsibility Ambiguity
Resistance to Cultural and Structural Change
Lack of People Involvement in the Change Journey
People Change Not on Pace with Business Change
Because every change is different, we tailor our approach to best fit each organization's unique needs.
Strategic Change Assessment
Establish change and CoE framework

Discover maturity level of organization ecosystem

Reimagine process attributes to achieve business objectives consistently

Partner in business culture transformation and change advisory
Enable greater alignment between structure, work, culture and people to achieve high performance

Rationalize supply chain organization structure and headcount per industry best practices like COE model

Customize change management solution to SCM transformation including M&A
Technological Implementations
Stakeholder alignment and management for end-to-end technology implementation

Assess solution-specific technological impacts, business readiness, resistance areas, fit-gaps, role and business impacts

Innovative and creative communications that entice participation

Design mitigation steps for technological challenges and integration
Digital Learning Solutions
Partner with various stakeholders to curate an adaptable learning experience aligned to the organization's learning culture

State-of-the-art learning solutions and knowledge management

Best-in-class learning advisory, learning modules, learning capsules and knowledge management

Drive performance evaluation
User Adoption & Implementation Support
Focus on user journey with buddy planners, user surveys, technology adoption rate, adoption friction

Post-implementation support to reinforce change and ensure sustainable change and long-term success

Measure user adoption level across various touchpoints
Our Change Management Solutions Drive Measurable Business Value
Project Timelines Met or Ahead of Schedule
Training Before and After Go-Live
Early Identification and Mitigation of Risks
Increase in Employee Engagement
Decrease in Implementation Delays
Because every change is different, we tailor our approach to best fit each organization's unique needs.
Team Diversity & Domain Expertise
Cumulative team experience of 55+ years

Certified change management consultants with supply chain domain expertise

Extensive industry-specific experience

Diversified team background which adds value in building solutions
Managed 20,000+ users globally

Geographical outreach – 90+ countries

150+ customer engagements from diverse industries
More than 100 enablers

User experience center

Custom solution-specific videos, training modules and other digital change management tools

Readiness assessment toolkit

Learning management systems, best-in-class and digital learning materials
Change advisory and establish CoE framework

Internationally recognized methodology

KPI monitoring and measurement

Comprehensive OCM toolkit

Change execution and governance
Explore these resources to learn more about our change management solutions.
Blog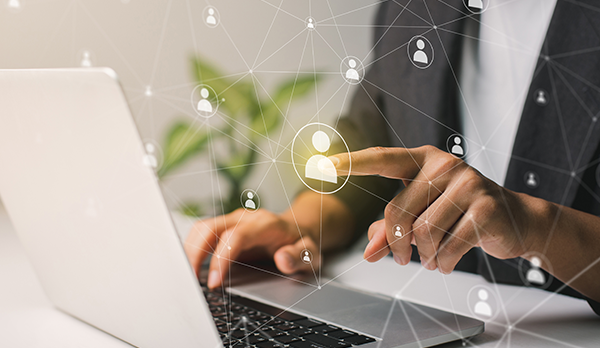 Debunking 3 Common Change Management Myths
To achieve sustainable change in any organization, it's important to start by removing any misconceptions about what change management is (and is not).