Integrate and Automate Anything and Everything.
Realize the incredible power of a connected enterprise.
Integration & Automation
We are increasingly living in a world of systems, sensors, devices and a plethora of data sources. Connectivity is more important now than ever before, because from connectivity comes automation. However, connectivity requires skilled integration. We are experts at connecting disparate sources and automating the flow of information – through batch or near real-time data transfer, unidirectionally or bidirectionally, between two sources or dozens of them – and we can connect and integrate even the most complex technology ecosystems to drive automation and enable end-to-end visibility.
Key Challenges Driving Integration and Automation Trends
Realize the incredible power of a connected enterprise by integrating and automating your systems, platforms, devices, sensors, apps, data, networks and cloud technologies.
Tech companies leverage our integration engineering expertise to develop prebuilt integrations/connectors they can pass on to their customers. Our capabilities include platform-to-platform via API and webservices, platform-to-data via EDI, and integration of networks. We often prebuild all the integration elements that can be standardized, then work with end customers to tweak the integration to their specific environment.
Companies are increasingly turning to IoT for a wide variety of use cases, including asset tracking and monitoring, connected supply chain, shipment track and trace, smart factory, connected field services, etc. We help businesses gain valuable, near real-time data and actionable insights by designing, developing and deploying an IoT architecture and building integrations between their platforms and the IoT-enabled devices.
Hyper-Intelligent Automation
As part of their digital transformation strategy, many companies are embracing an automation-first model – essentially, automate any business process that can be automated. We provide automation consulting-to-deployment services and work with organizations to develop a strategy, establish an automation CoE, work through specific use cases, and then scale to provide additional value and increase return on investment.
Our Integration & Automation Services Drive Measurable Business Value
"Give us two ends and we'll build a connector, a bridge or an accelerator to get the job done. We understand the different ecosystems down to the last level of detail, and we build complex, multilevel solutions. We lay the critical foundation that ultimately enables automation, digital twins and other critical tools that give our customers a competitive advantage."
– Vikram Kaul, Head of Integration & Automation
Stay ahead of the curve and gain added value by tapping into our strong partner ecosystem and integration engineering expertise.

Through our proprietary, customized accelerators, we empower enterprises to leverage cutting-edge technologies to accelerate solution deployment, increase user adoption and maximize business value.
NEO DATA LAKE®
Modern data lake accelerates the building of an intelligent unified data layer that enables cross-system integrations.
Common data model and rich set of prebuilt integrations.

Interactive and embedded data science tools and analytics.

Enterprise-ready SSO, role-based access, admin and reporting.

Cloud-native, SaaS, serverless computing, pay-as you-go.
A360
Predict machine breakdowns by continuously monitoring the health, utilization and efficiency of high-value assets.
Adherence to asset preventive maintenance schedules.

Health and utilization input for capacity and budget planning.

Timely alerts for failure rates, process breakdowns, etc.
TRACE.AI
Real-time customer order tracking and condition monitoring using an IoT-enabled tracking solution.
Leading indicators for ETA/EQA for multi-carrier tracking.

Automation with ERP and TMS.

Timely alerts on delays, missing assets, counts and performance.

Location/movement visibility.
Explore these resources to learn more about our Integration & Automation services.
Videos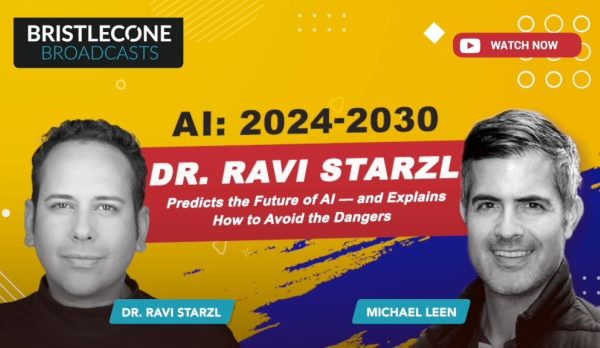 The Future of AI – And How to Avoid the Dangers
Ravi Starzl, Ph.D., of Carnegie Mellon explains the latest in AI innovation and illuminates how leading corporations will be using AI in the next 18-36 months.