The #1 Digital Transformation Partner for HR Tech Companies
HR Tech
Employees and employers both have high expectations from their HR Tech solutions today. The hybrid work environment brings its own unique set of challenges. Progressive HR Tech product and engineering leaders need to provide a compelling solution to their clients to increase their product revenues and market share. Bristlecone's deep HR Tech domain expertise and advanced software engineering capabilities enable HR Tech leaders to: rapidly add AI-based hyper-personalization and analytics features, provide a consumer-grade user experience, enable rapid ROI and easy adoption through advanced integration, and transform to pay-as-you-go SaaS models.
Bristlecone is a Trusted Engineering Partner of 4 out of 5 of the Leading HR Tech Companies*
* by Revenue
Turbocharge Customer Acquisition
Advanced prebuilt integrations to enable easy adoption in complex product environments.
Create Delightful HR Experiences
AI-based hyper-personalization, seamless integrated workflows and intuitive analytics.
Accelerate Technology Transformation
Rapid cloud adoption to enable subscription business models.
Make your HR Tech product/platform future-ready with Bristlecone's advanced digital engineering and HR domain expertise.
ERP, HCM, ATS and CRM Platform Integrations

Payroll Platform Integrations

Integration with Tax, Regulatory and Compliance Platforms

Conceptualize and Manage Marketplaces for Partner Add-On Apps

Integration Architecture and Strategy

Talent Development and Management Integrations

API Management Strategy and Execution

Ecosystem Partnership Execution
Hyper-Personalization through HR Domain-Specific AI Capabilities

Workforce Effort and Output Analytics Features

Learning and Development Analytics

Interactive Analytics Dashboards

Product Usage Analytics

Data Strategy / Maturity Assessment

Data Architecture and Modeling

Data Quality and Transformation

Master Data Management and Governance

Real-Time Data Ingestion and Integration
Transformative Cloud-Based Business Models

Cloud Business Case Development

Cloud Strategy and Architecture

Cloud Migration and Modernization

Cloud Native Application Development

Efficient Cloud Operations and FinOps

Advanced Data Management

Cloud Security and Risk Mitigation
Design Thinking-Led Experience Discovery and Definition

Elevate and Redefine Existing Customer Experience

Unify Experience across Product Lines

Accessibility and Usability Audit and Remediation

Build Agile UX Delivery Teams
Our HR Tech Solutions Drive Measurable Business Value
Reduction in Integration Time
Improvement in Employee Experience
Faster Time to Market for New Features
Increase in Customer Retention Rate
Higher Employee Retention
Workforce Management Organization Achieves 40% Increase in ARPU
Leading Digital Workflow Solutions Provider Increases HR Services Market Share by 30% Leveraging Bristlecone's Integration Solutions
ISV Customer Gains End-to-End Visibility of Employee Data through Real-Time Analytics and Reconciliation of Payroll Data
Explore these resources to learn more about our work with HR Tech companies.
Videos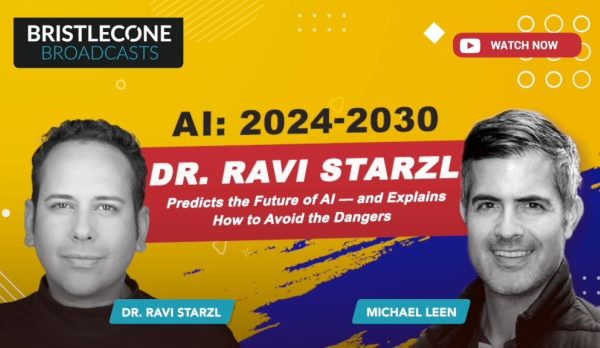 The Future of AI – And How to Avoid the Dangers
Ravi Starzl, Ph.D., of Carnegie Mellon explains the latest in AI innovation and illuminates how leading corporations will be using AI in the next 18-36 months.