Enable Self-Driving Planning Processes.
Achieve automation and greater visibility.
Autonomous Planning
Boost productivity and service levels and improve forecasting by integrating disparate data sources and building self-learning, action-oriented planning processes that automate critical decision-making.
Key Challenges Reported by Business Leaders
Report Increase in Supply Chain Disruption
Lack Sufficient Digital Technologies
Negatively Impacted by Disruption
Revisiting Business Growth Strategy
Lack Supply Chain Visibility
Autonomous planning solutions are built on a continuous, closed-loop, self-driving integrated planning infrastructure powered by our NEO Data Lake®, digital twin, data aggregation, well-defined touchless planning processes and AI-infused decision-making.
Current State Analysis and Benchmarking

Process Definition and Reengineering

Process Digitalization Strategy

Digital Transformation Roadmap

Change Management
Supply Chain Network Design

Inventory Positioning and Optimization

Route and Freight Optimization

Technology Optimization

Best Practice Adoption
NEO Data Lake®

Digital Twin Enablement

Demand Sensing and Forecasting

Exception-Based Supply Planning

Dynamic Inventory Allocation

Auto-Balancing of Demand and Supply

Automated Decision-Making

Cloud and Hybrid Infrastructures
Supply Chain Control Tower

Control Tower Roadmap

Control Tower Process Definition

Supply Chain Performance Metrics

Advanced Analytics
Our Autonomous Planning Solutions Drive Measurable Business Value
Through our proprietary, customized accelerators, we empower enterprises to leverage cutting-edge technologies to sense and mitigate risk, balance supply and demand, and achieve maximum value from their technology investments.
SENSE.AI
Early warning system assesses potential opportunities and risks, evaluates impacts, and enables a timely response.
Warnings for weather, regulatory changes, sanctions, tariffs, etc.

Delay predictions and value-at-risk estimations for shipments.

Benchmarking and scenario analysis from 100,000+ events.
DEMAND.AI
Responsive demand forecasting solution that takes into account external and internal demand signals.
Real-time demand sensing.

Dynamic capacity planning.

AI-powered guided buying.

Advanced scenario planning.

Visibility into supplier risk.
NEO DATA LAKE®
Modern data lake accelerates the building of an intelligent unified data layer that enables cross-system integrations.
Common data model and rich set of prebuilt integrations.

Interactive and embedded data science tools and analytics.

Enterprise-ready SSO, role-based access, admin and reporting.

Cloud-native, SaaS, serverless computing, pay-as you-go.
IBPNOW
Packaged solution for SAP IBP accelerates time to value, reduces implementation risks and increases user adoption.
Preconfigured industry-specific scenarios and assets.

Customizable documentation and training materials.

ERP integration templates.
Stay ahead of the curve and gain added value by tapping into our strong partner ecosystem and integration engineering expertise. Explore these resources to learn more about our autonomous planning solutions.
Case Studies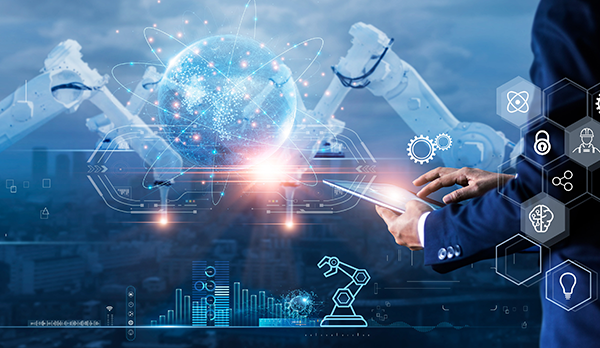 North American Auto Parts Manufacturer Saves $10M Annually with Demand.ai
Demand.ai, an award-winning AI and ML-powered demand forecasting solution, improves new product launch forecast accuracy, saving $10 million annually.