It's Time to Up Your Logistics Game.
Achieve automation and greater visibility.
Digital Logistics
Minimize risk, increase agility, enhance customer experience and reduce costs by leveraging digital systems, collaboration and automation, analytics and insights, and cognitive decision-making.
Key Challenges Reported by Logistics Leaders
Digital logistics solutions leverage data aggregation and analysis and create a connected technology ecosystem that drives process automation, delivers timely and relevant insights, and enhances customer experience.
Extended Warehouse Management

Yard Management

Transportation Management Systems

IoT-Powered Track and Trace
Collaboration & Automation
EDI-Powered Collaboration

Multi-Partner Workflow Automation

Robotics Process Automation (RPA)

Logistics Data Digitization
Real-Time Shipment Visibility

Logistics Risk Management

Predictive ETA and EQA

Dynamic Shipment Routing

Cost Optimization
Cognitive Decision-Making
Logistics Control Tower

Smart Warehousing

Embedded AI/ML

Cognitive Automation
Our Digital Logistics Solutions Drive Measurable Business Value
Inbound and Outbound Logistics Visibility
Shipment and Return Traceability
Decrease in Manual Logistics Tracking
Reduced Inventory Shrinkage
Increase in Asset Utilization
Through our proprietary, customized accelerators, we empower enterprises to leverage cutting-edge technologies to sense risk and adapt with ease, monitor shipments in real time, digitize transactions, and reliably predict outcomes.
TRACE.AI
Real-time customer order tracking and condition monitoring using an IoT-enabled tracking solution.
Leading indicators for ETA/EQA for multi-carrier tracking.

Automation with ERP and TMS.

Timely alerts on delays, missing assets, counts and performance.

Location/movement visibility.
SENSE.AI
Early warning system assesses potential opportunities and risks, evaluates impacts, and enables a timely response.
Warnings for weather, regulatory changes, sanctions, tariffs, etc.

Delay predictions and value-at-risk estimations for shipments.

Benchmarking and scenario analysis from 100,000+ events.
DEMAND.AI
Responsive demand forecasting solution that takes into account external and internal demand signals.
Real-time demand sensing.

Dynamic capacity planning.

AI-powered guided buying.

Advanced scenario planning.

Visibility into supplier risk.
Stay ahead of the curve and gain added value by tapping into our strong partner ecosystem and integration engineering expertise. Explore these resources to learn more about our digital logistics solutions.
Videos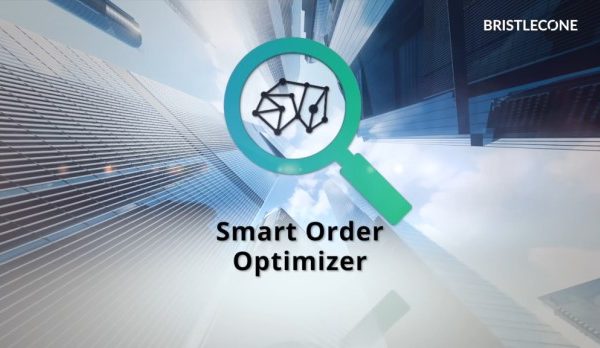 Ensure High OTIF Delivery with Smart Order Optimizer
Track delivery possibilities, understand expected delivery dates, monitor sales order delivery plants, and refine inputs for multiple plant deliveries with ease.