Elevate Your Supply Chain Infrastructure.
Harness the power of best-of-breed platforms.
Platform Solutions
Since one size never fits all, companies often prefer to create custom digital ecosystems that are enabled by the best tools available. However, deploying a network of disparate systems requires specialized digital transformation expertise and complex data and integration strategies. Through our consulting-driven, holistic approach – which integrates end-to-end services, proprietary accelerators and industry best practices – we solve today's toughest supply chain problems.
Key Challenges Driving Supply Chain Trends
Shorter Product Lifecycles
Implement and integrate proven platforms into your digital framework to elevate your supply chain and ERP environment to boost operational agility, visibility and performance.
Plan efficiently. We'll help you streamline supply chain planning processes and leverage proven technology to balance supply and demand. We can improve your forecast accuracy and optimize your capacity and resources to generate a Master Production Schedule, leading to more efficient Sales & Operations Planning.
Simplify your sourcing, procurement, compliance and payment processes. Tap into our procurement expertise to improve your processes, while reducing maverick and increased spend, and enhancing supplier relationships.
Reimagine your logistics and distribution operations and networks. Modern distribution operations enable perfect inventory, optimized business processes and motivated workforces that boost productivity and reduce operating costs. We can help you improve end-to-end operational performance from order management to warehousing, distribution to last-mile delivery.
The pace of change has created a need for businesses to shift from a vertically managed 'inward' view to a horizontally managed 'external' view of the relationships and interdependencies of their trading partner network. We'll help you put your data to work through predictive and prescriptive analytics that can optimize your entire supply chain. Use data for real-time demand and supply propagation and gain confidence by leveraging data-driven insights and real-time supply chain visibility.
We help create global workforce experiences that truly reflect the connection between life and work today. Our solutions help improve workforce utilization and deliver deeper insights that make interactions meaningful. We'll work with you to create connected work experiences that drive process automation, enable broad cross-functional collaboration and boost overall productivity.
Our Platform Solutions Drive Measurable Business Value
Faster Supplier Onboarding
Improved Demand-Supply Matching
Improved OTIF Performance
"I can't tell you how many times I've heard executives say, 'If I only had better supply chain systems, I could have crushed my competition.' Sales are nothing without the ability to deliver a product. As supply chain specialists, we can deliver custom, best-of-breed solutions to enable end-to-end supply chain performance and drive measurable business value."
– Ramji Mani, Head of Platform Solutions
Stay ahead of the curve and gain added value by tapping into our strong partner ecosystem and integration engineering expertise. Through our proprietary, customized accelerators, we empower enterprises to leverage cutting-edge technologies to accelerate solution deployment, increase user adoption and maximize business value.
KinNOW
Kinaxis Rapid Response configuration, with prebuilt assets, accelerates ROI.
Quick Implementation Guide

Data Mappings

Industry Templates

Integration Frameworks
WareNOW
Preconfigured solution drives rapid business value from new WMS deployments.
Prebuilt Integrations with Printers and Scanners

Templates for Various Labels and Reports

Adaptors for Integrating WMS with ERP / WCS / OMS / WFM
TraceNOW
Accelerated control tower implementation to realize value from existing data.
E2E Visibility KPI and Dashboards

Alerts Mechanism

Network Science

Rapid Partner Onboarding

Value Assessment
Explore these resources to learn more about our Platform Solutions.
Videos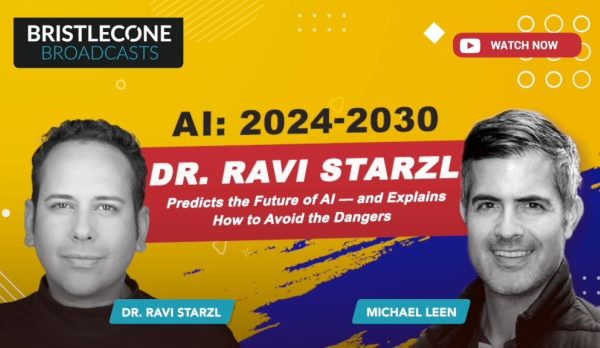 The Future of AI – And How to Avoid the Dangers
Ravi Starzl, Ph.D., of Carnegie Mellon explains the latest in AI innovation and illuminates how leading corporations will be using AI in the next 18-36 months.