Assess. Transform. Sustain.
Embarking on a sustainability transformation journey and not sure where to start?
Sustainability Transformation
Mitigating and adapting to climate change is among the greatest challenges of our time, and businesses all over the world are responding with bold new zero-emission goals. Our consulting-led technology enablement integrates your sustainability efforts and identifies and drives ESG metrics across your value chains.
Assess > Transform > Sustain
Assess ESG and Materiality
Collect and Measure ESG Data
Transform Processes and Manage Risks
Manage Environment, Health and Safety
Sustain ESG Strategy, Enhance Compliance and Reporting
Framework to Drive Sustainability Transformation
Embark on your sustainability journey, aided by our technology-driven consulting offerings.
Assess Organizational Readiness to Embark upon Sustainability Journey
ESG Materiality Assessment

Risk Management

Strategy and Advisory
Transform Processes and People by Embedding Sustainability Principles and Values
Supply Chain Sustainability

Emissions Management

Environmental Health and Safety Management
Sustain Business Excellence through Sustainability-Driven Innovation
Data Management and Monitoring

Reporting and Compliance – BRSR
Explore these resources to learn more about our sustainability solutions.
White Papers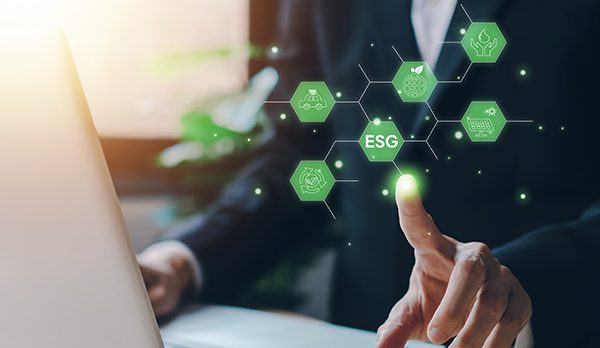 10 ESG Data Challenges – and How to Manage Them
Explore the challenges companies face when acquiring data for ESG initiatives as well as solutions and best practices for overcoming these data challenges.