Deliver Procurement Value Beyond Savings.
Achieve automation and greater visibility.
Smart Procurement
Deliver procurement value using a consulting-driven approach to enable process automation, strategic sourcing, spend optimization, supplier diversification, real-time collaboration and contract governance.
Key Challenges Reported by Procurement Leaders
No Visibility Beyond Tier 1 Suppliers
Lack Insight into Supplier Performance
Do Not Have Adequate Internal Talent
Underutilizing Digital Technologies
Think Current Value Measures are Irrelevant
Smart procurement drives procurement excellence in the core tenets of people, process and technology by working with senior business leadership to develop a strategy that is holistic in its vision and approach, thus creating a connected technology ecosystem that drives automation, delivers timely and relevant insights, optimizes costs, and enhances supplier relationships.
Procurement Strategy and CPO Advisory

Spend Assessment and Strategic Sourcing

Category Strategy and Management

Enterprise Cost Takeout and Value Engineering

Supplier Risk and Diversity Management

P2P Needs Assessment and Tool Selection

Change Management

Interim Roles and Staff Augmentation

M&A Operational Integration
Business Process Outsourcing (BPO)

Procurement as a Service (PaaS)

Procurement Process Assessment

Process Digitalization and Optimization

Support for End Users and Suppliers
Digital Supplier Network

Supplier Management

Strategic Sourcing

Contract Governance

Invoice Management

Supply Chain Collaboration

Transactional Data Digitization

Cognitive Automation

ERP Integrations
Procurement Diagnostics

Process and Spend Optimization

Spend Analytics

AI-Guided Buying

Supplier Risk Management

Commodities Risk Management

Fraud Detection
Our Smart Procurement Solutions Drive Measurable Business Value
Faster Supplier Onboarding
Reduction in P2P Cycle Time
Through our proprietary, customized accelerators, we empower enterprises to leverage cutting-edge technologies to sense risk, digitize transactions, improve supplier collaboration and accelerate technology deployments.
SENSE.AI
Early warning system assesses potential opportunities and risks, evaluates impacts, and enables a timely response.
Warnings for weather, regulatory changes, sanctions, tariffs, etc.

Delay predictions and value-at-risk estimations for shipments.

Benchmarking and scenario analysis from 100,000+ events.
DOC.AI
Extract information from unstructured transactional documents using OCR and reduce manual work ten-fold.
Automatically extract key data fields with OCR/AI algorithms.

Quick document handling with higher degree of data accuracy.

Transfer extracted data into digital systems and workflows.
PROCURE.AI
Leverage real-time market intelligence and forecasting recommendations to support procurement decisions.
Commodity pricing (current and forecast) and market events.

Supplier contracts impacted by events and pricing fluctuations.

Key supply/demand locations and export/import countries.
COLLAB-LITE
Collaborate with suppliers to track POs, improve forecast accuracy, and rapidly identify and respond to disruption.
Intuitive collaboration portal.

Real-time communication.

Rapid requirement gathering.

Accurate supplier commits.

Material and shipment tracking.
SPEND NOW
Decision support tool provides KPI-driven spend management and procurement intelligence via customized dashboards.
Intuitive dashboards.

Spend visibility.

Descriptive analytics.

Predictive analytics.

Minimum 3% savings.
ARIBA NOW
Packaged solution for SAP Ariba accelerates deployments, drives predictable outcomes and maximizes business value.
Standard configurations and ERP integration interfaces.

Best practice templates and industry-specific process maps.

Customized training materials.
Stay ahead of the curve and gain added value by tapping into our strong partner ecosystem and integration engineering expertise. Explore these resources to learn more about our smart procurement solutions.
Videos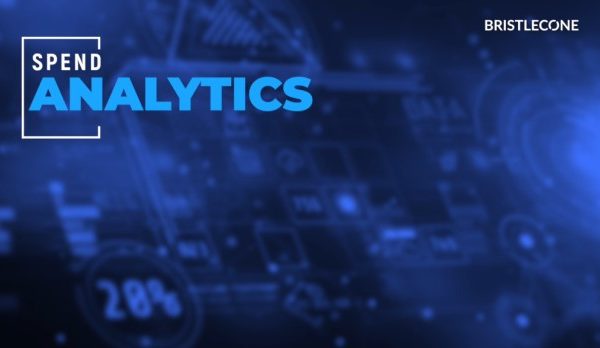 Spend Analytics – Gain Insights and Discover Hidden Savings
Our spend analytics solution provides procurement managers with the ability to derive meaningful and ready-made business insights from spend data.