Smart Cloud Solution.
Smarter Supply Chain.
Achieve supply chain visibility, synergy and control in the cloud.
Digital Supply Chain
Supply chains are complex. There are a lot of different players. And disruption is becoming the norm. Businesses must be able to operate seamlessly within their ecosystem of functional teams, partners, logistics providers, customers, and other stakeholders, and work together to navigate and mitigate supply chain risk, while improving customer experience.
Key Challenges Driving New Supply Chain Trends
Fragmented Data Across Network Nodes and Limited Visibility
Multitude of Internal and External Risks, Including Global Events
Constantly Changing Buying Behavior and High Expectations
Tug of War – Business Process Control vs. Collaboration
Reactionary Step-Change / Single Variable Improvements
Bristlecone and Google Cloud have partnered to bring you a rapid-deployment, multi-tiered solution that will empower you with unprecedented supply chain visibility, synergy and control. Our Digital Supply Chain solution bundles supply chain expertise with best-in-class data aggregation, information exchange, collaboration, risk management, AI-powered analytics and robust cloud technologies.
Digital Supply Chain Twin
360° Data Aggregation & Information Exchange Hub
Digitally mirror your entire supply chain ecosystem and unite data silos on the Google Cloud Platform. Gain end-to-end supply chain visibility and see the big picture with interdependencies by organizing and orchestrating data across the private, community and public segments.
Private: Enterprise system data – orders, forecasts, inventory, pricing, cost, machine run time, etc.

Community: Trusted collaboration of data sets with suppliers, logistics providers and customers.

Public: Data from public and industry sources, such as news, weather, traffic, risk, sustainability, etc.
Collaborative Network & Risk Management
Arm your team with analytics, collaboration and alert-driven event management across functions. Analyze and visualize your entire supply chain network to identify bottlenecks, enhance planning capabilities and enable collaborative management of risks and events.
Collaboration: Collaborate quickly and effectively across your entire supply chain network.

Analytics: Gain real-time visibility and advanced analytics to improve planning and forecasting.

Alerts: Leverage alert-based event management to prompt timely, relevant, collaborative action.
Simulation & Optimization
AI/ML-Driven Supply Chain Solvers
Leverage advanced AI/ML algorithms to significantly reduce risks and meet sustainability targets. Simulate multi-variable scenarios for supply chain optimization, autonomous control and cognitive decision-making.
Demand Shaping

Inventory Positioning

Perfect Fulfillment

Sustainability
Our Digital Supply Chain Solution Drives Significant Business Value
Real-Time Visibility and Advanced Analytics – View End-to-End Supply Chain and Drill Down by Geospatial, KPIs and Various Value Chain Steps
Alert-Based Risk Management – Remove Bottlenecks and Resolve Anomalies in Advance with Automated Alerts Derived from Multiple Data Sources
Collaboration Between Teams and Partners – Collaborate with Internal and External Partners, such as Transporters at the Fleet or Driver Level
AI-Driven Optimization and Simulation – Leverage AI to Simulate Multi-Variable Scenarios and Optimize Supply Chain Decision-Making
Gain timely and relevant data-driven insights throughout your supply chain ecosystem.
Energy Conservation

Waste Minimization
We've combined our supply chain expertise and capabilities with Google Cloud's storage, compute, data and AI services to power this collaborative solution.

Explore these resources to learn more about our digital supply chain solution.
Blog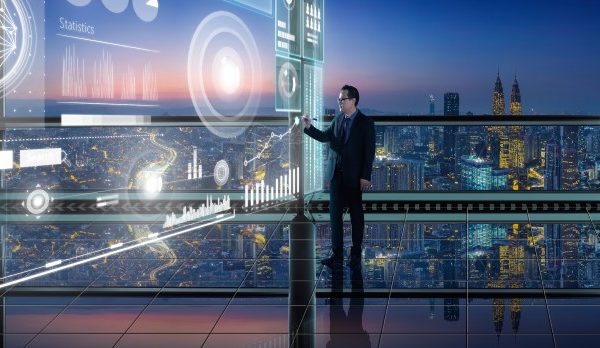 Supply Chain Risk Assessment Reaches Critical Importance
As businesses face increased pressure to get ahead of supply chain disruptions, risk assessment has become a critical way to identify and mitigate risk.