Yesterday's supply chain strategies are ineffective at mitigating today's automotive industry challenges. It's time to rethink how you structure and manage your automotive supply chain.
Experts project that the world will see new car production decrease by 7 million in 2022. The wait time for new cars has been at its all-time high. Manufacturers like Ford have an estimated wait time of more than 9 months. A record 45% of U.S. car owners chose to postpone their vehicle purchase and get their old car fixed last year, as indicated by a year-over-year sales increase from 13.6% to 16.3%, as posted by the spare parts industry.
Over the years, the automotive supply chain has transformed into a complex multi-national distribution network. New-age manufacturing and assembly relies on components and raw materials that are sourced from all corners of the world, resulting in an over-reliance on third-party vendors. In this delicate ecosystem, a single disturbance can halt the entire process.
COVID-19 disrupted the global supply chain as countries imposed lockdowns and halted production. The sudden increase in semiconductor demand for electronic devices like mobile phones and computers was unprecedented. And two incidents – the 'Texas Freeze' and a factory fire in Renesas Electronics, Japan – are alone responsible for deepening the supply crisis since these together account for 50% of the semiconductor chips used in cars globally.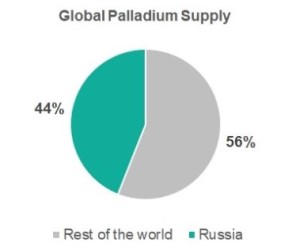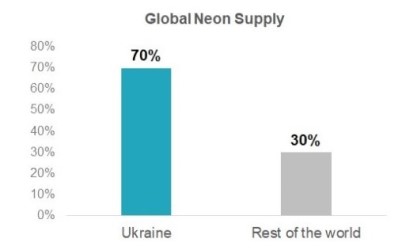 When the industry decided to hedge against the next disaster, the Ukraine-Russia war broke out. Ukraine and Russia are the global leaders in manufacturing Palladium and Neon, which are the two main raw materials used in making semiconductors. The spoils of the ongoing war have not only sparked a significant rise in the price of fuel but have also caused the wait time for new cars to shoot up due to shortage of raw materials, especially semiconductors.
So what does the new world order look like for the automotive industry?
Restructuring the Supply Base
Some of the top auto manufacturers like Ford and GM have started to set up semiconductor production in-house to reduce their dependency on third parties. Chip manufacturers are considering alternative manufacturing locations like Vietnam, Thailand, India and Indonesia to mitigate future negative effects caused by political and ecological disasters. While the single vs. multi-sourcing debate goes on, auto companies are really questioning the single sourcing strategy – as desirable as it once was – even if it means sharing a preferred set of suppliers with competitors so that the overall risks are lower for all parties involved.
Vertical Integration
There are also strategic questions over the degree of vertical integration that is desirable to mitigate risks and exercise control over the commercial aspects of supply arrangements. One notable example of deep OEM-Tier 1 collaboration in this area is provided by the signing of an MoU between Volkswagen and Bosch. They have joined hands on a local-for-local production concept which is also seen as a great driver for environmental consciousness.
Product Innovation
With chip shortages likely to remain for the foreseeable future, it can be challenging to find viable solutions to this seemingly unsolvable problem. Some companies are now looking at advanced software solutions like smart compression to alleviate their reliance on hardware. Smart compression and compilation reduces the size and compute power of a working model based on minimum necessary dimensions without reducing its accuracy. Smart compression involves quantization – compromising on precision without affecting the outcome to save computation cycles. Multiple parallel operations in a compressed model need to be accommodated in the chip's low-level architecture. The model must be designed with the compression and hardware constraints as the same chips find utility in several use cases.
Leveraging Data and New Technology
While predicting what will happen next and where is exceedingly difficult, AI-powered solutions can be leveraged to foresee potential bottlenecks and calculate the 'value at risk.' Imagine seeing a map of your entire supply network and a real-time view of all supply nodes and the impending risks. A control tower with simulation capabilities can harness internal and external data to develop analytical engines and predictive forecast models as it uses cross-functional decision loops to manage disruptions.
For the uninitiated ones, just getting a clean view of critical Tier 1 and Tier 2 suppliers is a good start. Much of this data already resides in your procurement systems and can be easily harnessed to extract the suppliers, their locations, their vulnerability to risks, etc.
Sharing data with upstream vendors is also a strategic direction that companies are moving toward. Auto companies are riddled with complex supplier networks that run deep. Sharing information on demand, and more specifically, spikes in demand, well ahead of time could be key to building a clear communication channel and improving demand planning accuracy. Sharing could also come at a cost where technological investments may be needed to upgrade the data and data exchange capabilities between the OEM and its supplier. Better yet, OEMs can help the suppliers with their systems, data and analytics capabilities.